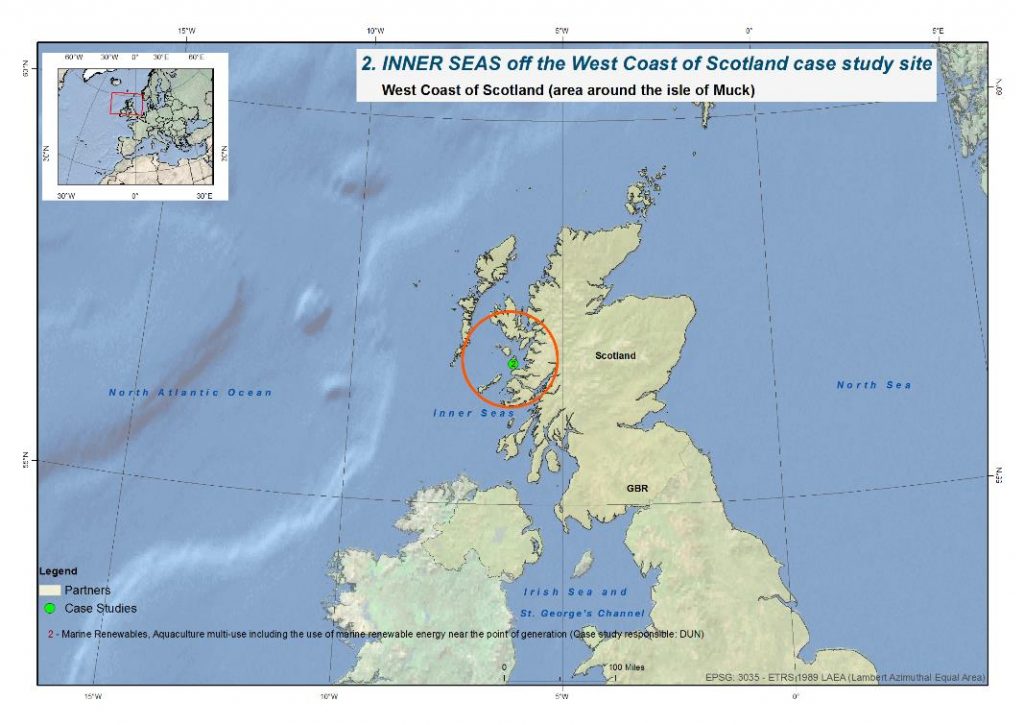 CASE STUDY 2 – NORTHERN ATLANTIC SEA, WEST COAST OF SCOTLAND
Marine Renewables & Aquaculture Multi-use (including the use of marine renewable energy near the point of generation)
Case study 2 considers:
Existing co-location – Wave Energy generation and salmon fish-farms. Renewable wave energy is being used to replace traditional diesel generated power for fish-farming processes on the West Coast of Scotland.
Possible co-location options for offshore wind / marine renewables and aquaculture sites, away from traditional sheltered sites to more exposed offshore waters.
Potential alternative green energy generation solutions to replace diesel fed auxiliary generators used by ships berthed in port.
The potential of co-locating high energy industries to where offshore wind/Marine Renewable electricity is generated. The linkage of energy generation and use at the same location may have added benefits to the local community, including employment, supply chain and generally bringing money into the local community.
The final report for Case Study 2 is available for download here.