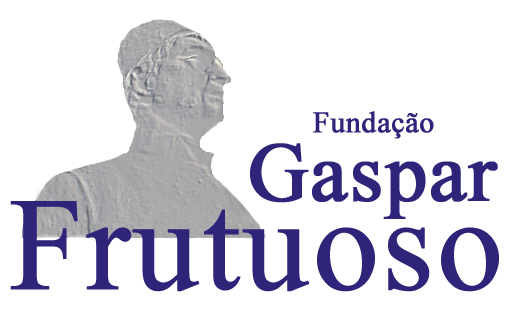 The Gaspar Frutuoso Foundation, PF, created by the University of the Azores, is a Public Foundation of private law, endowed with legal personality, governance bodies and property, financially and administratively self-sufficient, which is governed by its statutes, internal regulations, Foundations Laws and other relevant legislation. Within a close cooperation with the University of the Azores, the Gaspar Frutuoso Foundation aims to foster technological, social, cultural, artistic, economic, environmental and sports activities, among others, by promoting and participating in contests, programs and projects, as well as the development of training, consulting and information dissemination. Fundação Gaspar Frutuoso (FGF) is a non-for-profit public Foundation of private law which is governed by its statutes and, in the omissive cases, by specific legal provisions in portuguese law. FGF was created in 1999 as an initiative of a single organ settlor, the University of the Azores (UAc), with the purpose, in close collaboration with the UAc, to take over as core competencies the promotion, support and execution of scientific research activities, technological, cultural and economic development, training, consultancy and dissemination, promotion initiatives that enhance cooperation between the UAc and other national or foreign entities, especially those that contribute to the strengthening of its involvement in the community and, in general, support and develop any initiative which falls within the aims and activities of the University. 
MUSES Personnel
Prof. Dr. Helena Calado is a professor at the Department of Biology, Faculty of Science and Technology of the University of the Azores. She is responsible for the courses on Geography, Spatial Planning, Law and Environmental Management. She is also researcher of CIBIO-Azores research Group, planner and consultant on Spatial Planning, Environmental Management and Maritime Spatial Planning. She coordinated and participated in several research projects, such as "GPS-Azores – Geographical and Political Scenarios for Maritime Spatial Planning in the Azores and North Atlantic", starting on November 2016. Helena is member of the Academic Board of the Erasmus Mundus Master Course on Maritime Spatial Planning and Coordinator of this course in the University of the Azores. She supervised several Master and PhD thesis in MSP and she is author (co-author) of several scientific papers in the theme. She also followed the MSP debate since the Initiative of the European Commission "Roadmap for Maritime Spatial Planning: Achieving Common Principles in the EU" COM (2008) 791 and she was member of the team that developed the Portuguese Maritime Spatial Plan (POEM).
Marta Vergílio holds Master Degree in Environmental Engineering from the University of Aveiro and a PhD in Biology from the University of the Azores, working on the ecological structure in spatial plans for small islands. Since graduation, she has collaborated in different projects related to environmental management and spatial planning. She has experience on geographic information systems. She is currently Member of the Research Centre in Biodiversity and Genetic Resources – CIBIO-Azores and was member of the research project team "SmartParks – Planning and Management System for Small Islands Protected Areas". She has also authored and co-authored in technical reports and peer-reviewed scientific papers.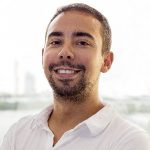 Mario Caña is a geographer. He holds a Master Degree in Geographic Information Systems (University of Seville), field on which he has been working for private companies as well as European and international organisations (European Commission, UNESCO) from 2009. Mario has recently completed the Erasmus Mundus Master Course on Maritime Spatial Planning (co-organised by the universities of Seville, Azores, and IUAV of Venice).