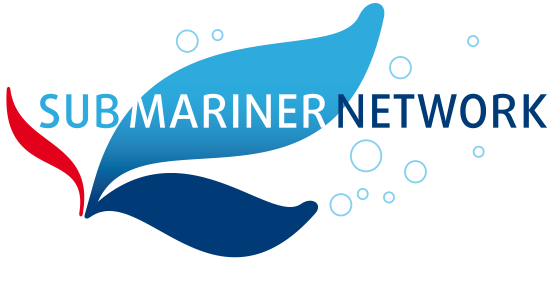 The SUBMARINER Network for Blue Growth promotes sustainable and innovative uses of marine resources. It offers a cooperation platform to related actors and initiatives in the Baltic Sea Region with the aim to turn the Baltic Sea Region into a model region for sustainable blue bio-based innovations and smart combinations. The SUBMARINER Network brings together a unique variety of institutions representing national and regional authorities, research institutions, business associations and consulting companies from all Baltic Sea Region countries all involved in promoting combined and sustainable blue economy solutions. It is organised as a European Economic Interest Grouping (EEIG) with a professional secretariat in Berlin (Germany). For the list of full and associate member institutions please see http://www.submariner-network.eu/index.php/network/members
The Submariner Network acts as an umbrella organisation and initiates partnerships and the project development. The relevant projects include:
Baltic Blue Biotechnology Alliance (BSR Interreg) – "Advancing marine biobased product development"
InnoAquaTech (Interreg South Baltic) – "Cross-border development and transfer of innovative and sustainable aquaculture"
Smart Blue Regions (BSR Interreg) – "Smart specialisation and blue growth in the Baltic Sea Region"
Baltic Blue Growth (BSR Interreg) – "Initiating full scale mussel farming in the Baltic Sea"
The SUBMARINER Network has produced number of publications including:
Schultz-Zehden, A., Matczak, M. 2012: SUBMARINER Compendium – An Assessment of Innovative and Sustainable Uses of Baltic Marine Resources.
Schultz-Zehden, A., Przedrzymirska, J. & Zaucha, J. 2013: SUBMARINER Roadmap – Towards a blue-green economy in the Baltic Sea Region.
Schultz-Zehden, A., Gee K. 2015: Toward Sectoral Stakeholder Involvement in a pan-Baltic MSP Dialogue.
Schultz-Zehden, A., Gee K. 2016: Towards a multi-level governance framework for MSP in the Baltic.
Schultz-Zehden, A., Gee K. 2013: BaltSeaPlan Findings – Experience and Lessons.
Schultz-Zehden, A., Gee K., Scibior K. 2008: Handbook on Integrated Maritime Spatial Planning.
Christensen, Pia B. et al. 2013: Combined uses – Marine biomass from offshore wind parks. SUBMARINER Report 11/2013.
The SUBMARINER Network is a flagship of the policy area "Innovation" under the EU Strategy for the Baltic Sea Region (EUSBSR), which is led by the Ministry of Economic Affairs, Employment, Transport and Technology Schleswig-Holstein (Germany) together with the Swedish Agency for Marine and Water Management and the Maritime Institute in Gdańsk as co-leaders. The Network itself is member of EurOcean.
MUSES Personnel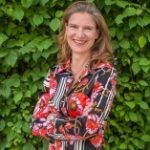 Angela Schultz-Zehden (MBA, MSc European Studies, BSc Economics) is managing Director of the SUBMARINER Network, and founder and manager of sustainable-projects, s.Pro GmbH. She has 20 years of experience in designing, managing and analyzing European funded programmes and policies in the field of integrated maritime policy as well as regional and sustainable development. As senior manager of numerous international projects like PlanCoast, BaltSeaPlan and SUBMARINER and key author of related guidelines, studies and recommendations – she has been at the forefront of developing related new policy fields like maritime spatial planning, innovative uses of marine resources and Blue Growth, including the DG MARE Baltic Sea Blue Growth study providing recommendations on how to strengthen Blue Growth within the EUSBSR. More recently, she is leading the European MSP Assistance Mechanism for DG MARE. In addition, she acts as senior advisor for numerous ministries as well as transnational organizations with focus on developing strategic project pipelines and roadmaps. For her work, Mrs. Schultz-Zehden has recently received the award "Woman of the Year in the Blue Economy 2016.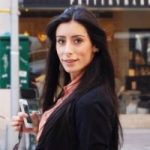 Ivana Lukic (MSc Maritime Spatial Planning, BSc/MSc Quality Engineering and Management) is maritime policy and planning consultant at SUBMARINER Network for Blue Growth EEIG. Ivana started her project management carrier in New York (US) working on coastal resilience/reconstruction projects in the hurricane Sandy affected areas. Her trans-disciplinary professional and academic background includes work on the regional and offshore renewable energy aspect of the Rhode Island Ocean Special Area Management Plan where she gained valuable experience on MSP and permitting of offshore developments. Building upon her earlier work in New York and Rhode Island, Ivana also has extensive international experience with industry engagement for MSP, as the leader of the World Ocean Council (WOC) MSP Working Group and the Blue Solutions initiative for the industry (WOC). Ivana has international master diploma in maritime spatial planning and research experience at the Research Center in Biodiversity and Genetic Resources (Portugal) resulting in number of publications related to role of MSP in driving blue growth. At SUBMARINER Network, Ivana applies her experience in Multi-Use in European Seas (MUSES) Horizon 2020 project, as well as other Blue Growth and MSP related projects, including the MSP Platform.