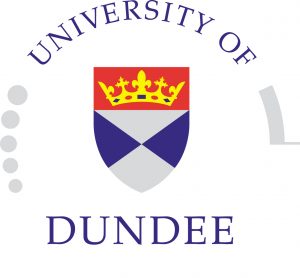 The University of Dundee is a public research University based in the city of Dundee on the east coast of Scotland, UK. It is consistently ranked within the Top 300 universities in the world and inside the Top 100 for some subject areas. Founded in 1881 the institution was, for most of its early existence, a part of the University of St Andrews and became an independent body in 1967. Since its independence, the university has grown to become an internationally recognised centre for research. Research at the University of Dundee has been ranked among the very best in the UK and has received high scores for "impact" across many of its research areas. 76% of the research undertaken is "world leading" or "internationally excellent" standards according to the Research Excellence Framework 2014. The University of Dundee's Town and Regional Planning (TRP) department offers undergraduate and postgraduate degree courses, with over 10 masters' specialisms including Catchment Hydrology and Management and Marine Spatial Planning. TRP courses provide the educational preparation necessary for individuals intending to pursue professional careers in a range of environmental sustainability, property development and urban and regional planning-related fields. TRP has a strong focus on planning theory, community engagement and approaches and methods for integrating sustainability into planning designs and decisions.
The University of Dundee is a partner in MUSES as part of the Offshore Renewables Institute (ORI) collaboration the University of Dundee, the University of Aberdeen, and Robert Gordon University. ORI's focus is on developing and delivering solutions to the offshore renewable energy industry, in the North Sea and globally. The Institute draws on experts, researchers, and knowledge from different disciplines across all three university partners to confront challenges faced by industry and government in delivering and managing the offshore renewables industry. As such MUSES sits squarely within the remit of ORI. Through its involvement in the ORI, Dundee University can draw on an extensive network of contacts throughout the industry including project developers, user organisations and stakeholders throughout the offshore renewable industry supply chain. The ORI also has strong relationships with the Scottish Government, Marine Scotland and other key industry players. RGU, one of the ORI partners, is leading the EU H2020 LCE-4-2014 RiCORE project (Risk Based Consenting of Offshore Renewable Energy Projects.
MUSES Personnel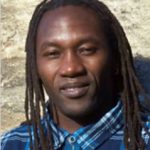 Dr Vincent Onyango is a lecturer in Town and Regional Planning and Degree Programme Director for Environmental Sustainability. His academic background is in Environmental Resources Management, specialising in environmental impact assessment. He has more than 10 years' experience in environmental resources management, in particular, environmental planning, environmental governance, impact assessment, sustainability and sensitivity analysis as a tool for testing policy scenarios. His research interests are in the processes, tools (EIA, SEA, SA, LCA) and methods of effective integration of environmental consideration into planning and decision-making. Vincent has undertaken considerable research in impact assessments.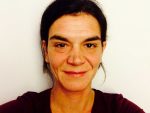 Eva Papaioannou has a background in marine sciences and geography and is particularly interested in human-environmental interactions, especially in the marine and coastal ecosystems. Her PhD research (Christian Albrecht's University of Kiel, Germany) involved the characterisation of the German Baltic small-scale fishery and the assessment of impacts on the fishery due to past environmental and regulatory changes. She has been involved in several interdisciplinary research projects, most recently a National Science Foundation (USA) project that addressed among other fishers' communities responses to shifts in the distribution of fish in the Northeast US coastline (Rutgers University, New Jersey). Her research involves the use of both quantitative and qualitative data and methodologies (Geographic Information Systems, interview surveys, participatory mapping with coastal communities). She is very interested in novel approaches to marine and coastal management and governance that foster genuine collaboration among scientists (both natural and social), regulators, local communities and other concerned 'publics'.