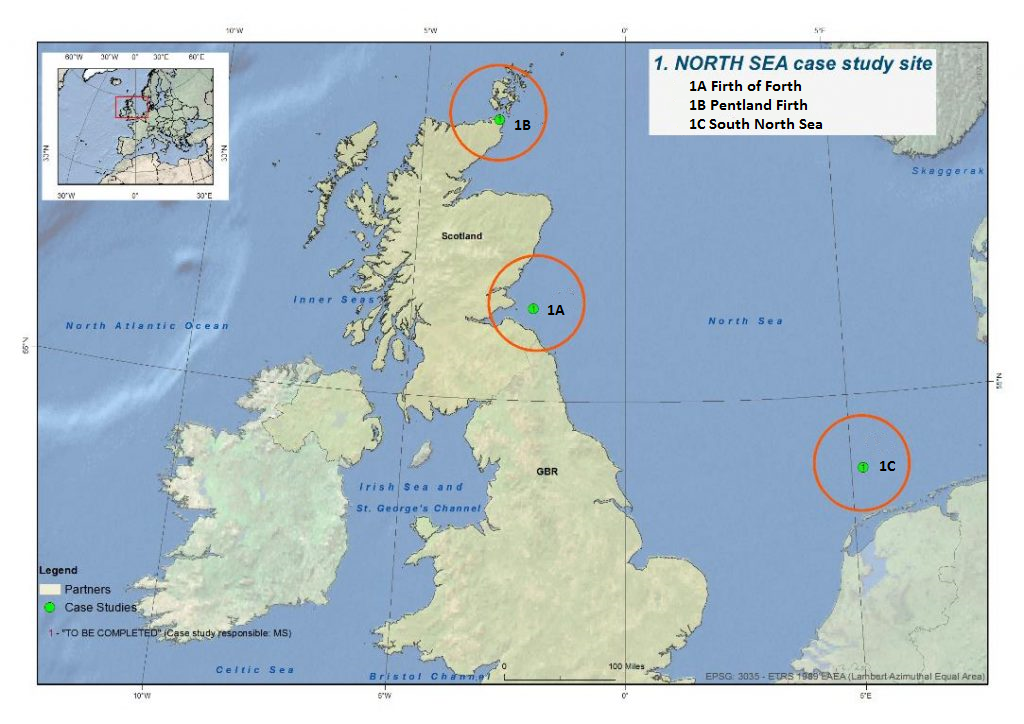 CASE STUDY 1 – NORTH SEA
Offshore wind developments & commercial fisheries/aquaculture; Tidal energy development & environmental interactions
Case study 1 is based on 3 different sites and considers:
1A – Alternative solutions for MU of ocean space between commercial fisheries (trawlers & scallop dredgers) and offshore wind development/cables routes of the East Coast of Scotland, to overcome barriers and conflicts, minimise limitations and maximise synergies between the two industries.
1B – Tidal Energy generation off the North Coast of Scotland, interactions with the environment including wild salmon and marine mammals and the identification of technical solutions to minimize environmental impact.
1C – Existing and potential co-use of marine space between offshore wind facilities and the production of food (fisheries and aquaculture) in the Southern North Sea. Further to this, the effect of Marine Protected Areas within Offshore Wind farms on fisheries (active and passive) and vice versa will be investigated.
The final reports for Case Study 1 are available for download using the following links: